Wednesday March 8, 2023
Calgary, AB
Experience Church
6555 30 Street Southeast, Calgary, AB T2C 1R4 CA
7pm | Pre-Conference Dinner w/ Larry Brey
Location: Experience Church
*Optional session. Additional RSVP required, space limited.
9 am | Registration & Coffee Hour
10am | Worship & Session One
11am | Session Two
12:30pm | Lunch (onsite)
1:30pm | Session Three
3pm | Session Four
4pm | Session Five
5pm | Event Concludes
All Day Hangs in Banff (Optional)
Our heart is that you would leave Leading Second Camp feeling renewed, realigned and equipped for your vital role in church life. We want to encourage you to make some new connections while you are with us and then spend the last day hanging out in Banff, AB. We believe that it's so important to surround yourself with people running the same race and this week we have the honor of being in the same room as one another.
Our team has provided you with some ideas for great activities to do, so make a friend or two and plan your day!
Activities in Banff:
1 Mountain Ave, Banff AB T1L 1K2
Banff National Park
2 Mt Norquay Rd, Banff, AB T1L 1B4, Canada
111 Lake Louise Dr, Lake Louise, AB T0L 1E0, Canada
Dining in Banff:
215 Banff Avenue, Banff, AB Canada
201 Banff Ave, Banff, AB, Canada
120 Banff Ave, Banff, AB T1L 1E7, Canada
333 Banff Ave, Banff, AB T1L 1B1, Canada
207 Banff Ave, Banff, AB T1L 1B4, Canada
TIPS for a successful Banff Day
Take a look at the options we provided and do your research. Our goal is to provide some landing spots for you to plan a great day for your team and hopefully some new friends you meet at Camp. You're likely to run into people from Camp at any of these options throughout the day. Some activities require reservations ahead of time. These are all optional and at your own expense.
Plan for parking. In order for your day to run smoothly, look into what parking options are available near the activity you choose. As parking is limited, we suggest carpooling if you can.
HAVE FUN – We've created this optional day for you to unwind, process and relax with some new friends. Don't leave Camp without connecting with your tribe.
Because second chair is not second class.
Because second chair is not second class.
Because second chair is not second class.
Because second chair is not second class.
Because second chair is not second class.
Because second chair is not second class.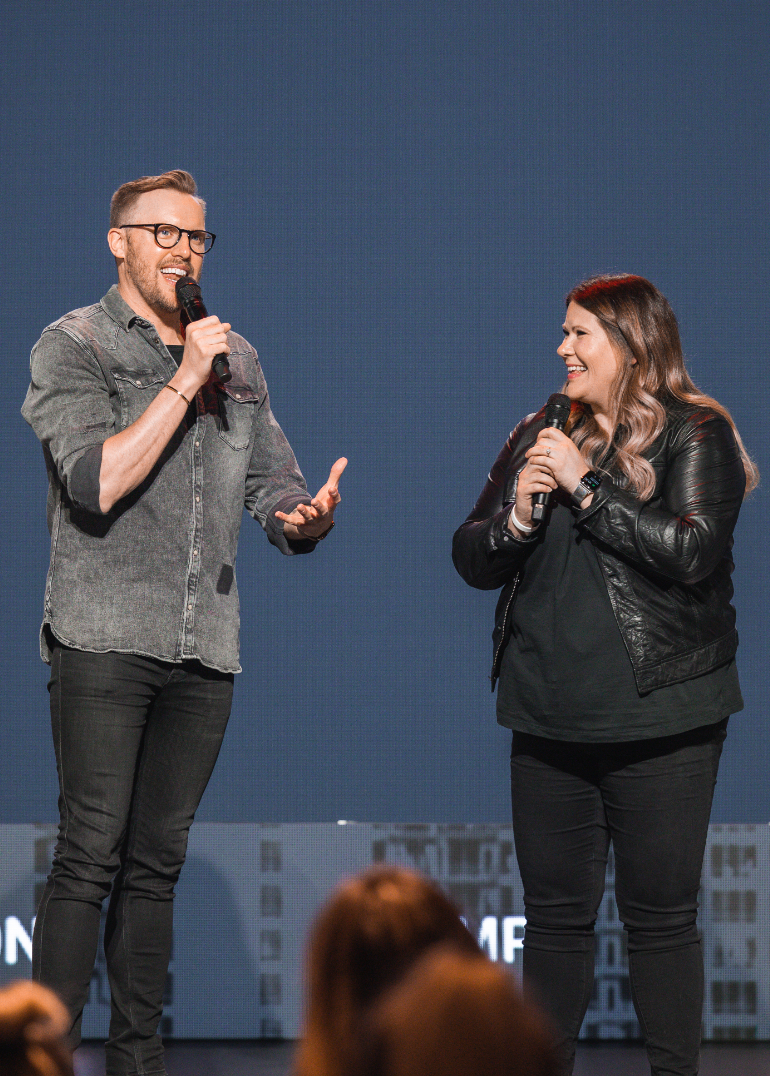 Brandon &
Lindsay Stewart
Brandon & Lindsay fiercely believe in the power and potential of a healthy local church. Firmly planted at Champions Centre in Tacoma, WA, they have given their lives toward this cause. They have given their drive and effort to the success of the Team Church Conference and tribe, as well as coaching pastors, leaders, and teams across North America. Brandon and Lindsay are the Founders & Executive Directors of Leading Second.
Larry
Brey
Larry and his wife Janet were one of the original eight families that sold their homes, quit their jobs and moved to Charlotte to start Elevation Church in February of 2006. Over the past 15 years the church has seen incredible blessings growing into a worldwide ministry and over 20 physical locations. He's served in multiple roles of leadership driving the culture of the ministry and developing the future leaders within the church. Additionally, he's leading the charge to share the experiences Elevation has learned along the way with the hope of encouraging and equipping other churches and pastors.
SERVE TEAM
Leading Second Camp thrives because of the serve team: those who come alive by setting the table for others. If your heart is to honor local church leaders, this is your opportunity to make a national impact through your service.
There are numerous ways for you to serve on a volunteer team at Leading Second Camp. If you're able to serve for the entire event, we invite you to submit a Serve Team application (and receive free registration) for this event.
Dates to serve:
Tuesday, March 7 (event set-up), Wednesday, March 8 (event & tear down).